Unlock Your Digital
Presence with...
Get your digital business card, a smarter way of networking..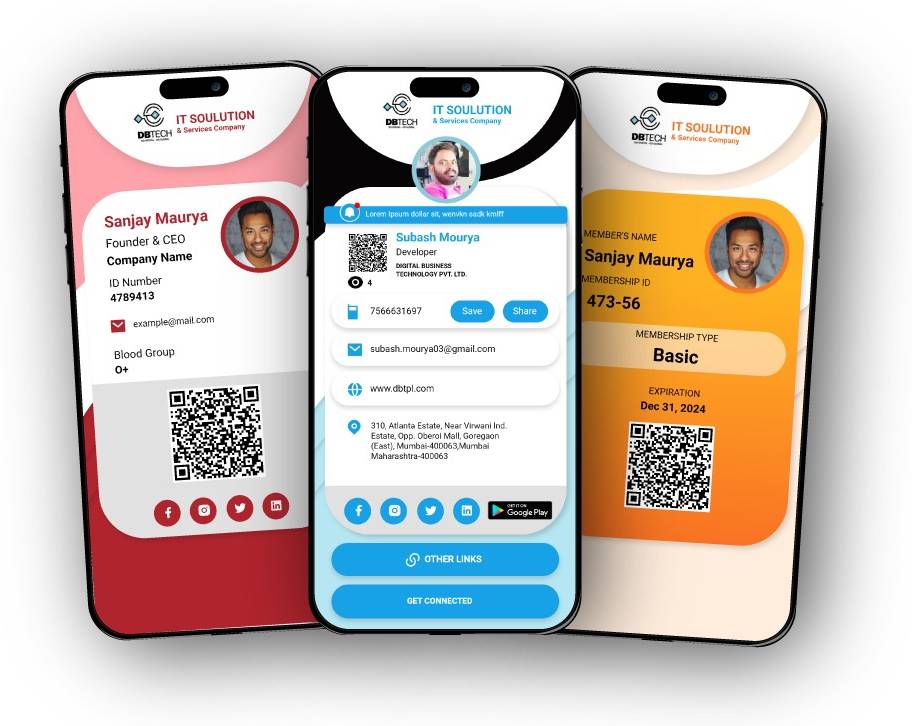 Over 50000+ satisfied users are delighted to use our Digital Business Card solution to enhance their Network and reduce Environmental footprint.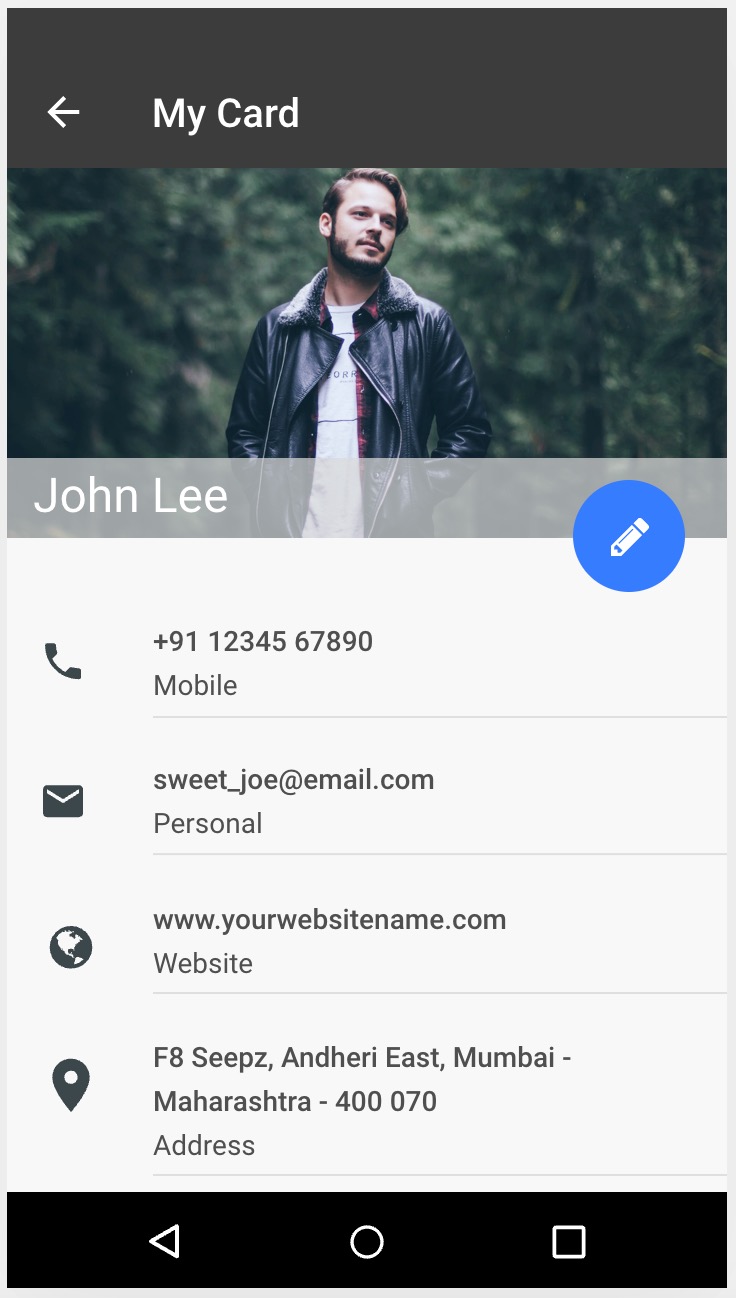 Manage cards
Easily manage your digital business cards with our platform. You have the ability to edit, delete, and share your cards an unlimited number of times - all for free. Assign varying access levels to employees based on their roles, bolstered by robust data security measures. Gain valuable insights through analytics, facilitating data-driven decisions. Effortlessly update and maintain all digital cards from a central dashboard. Our solution empowers your company to efficiently manage and control digital business cards while maximizing their impact."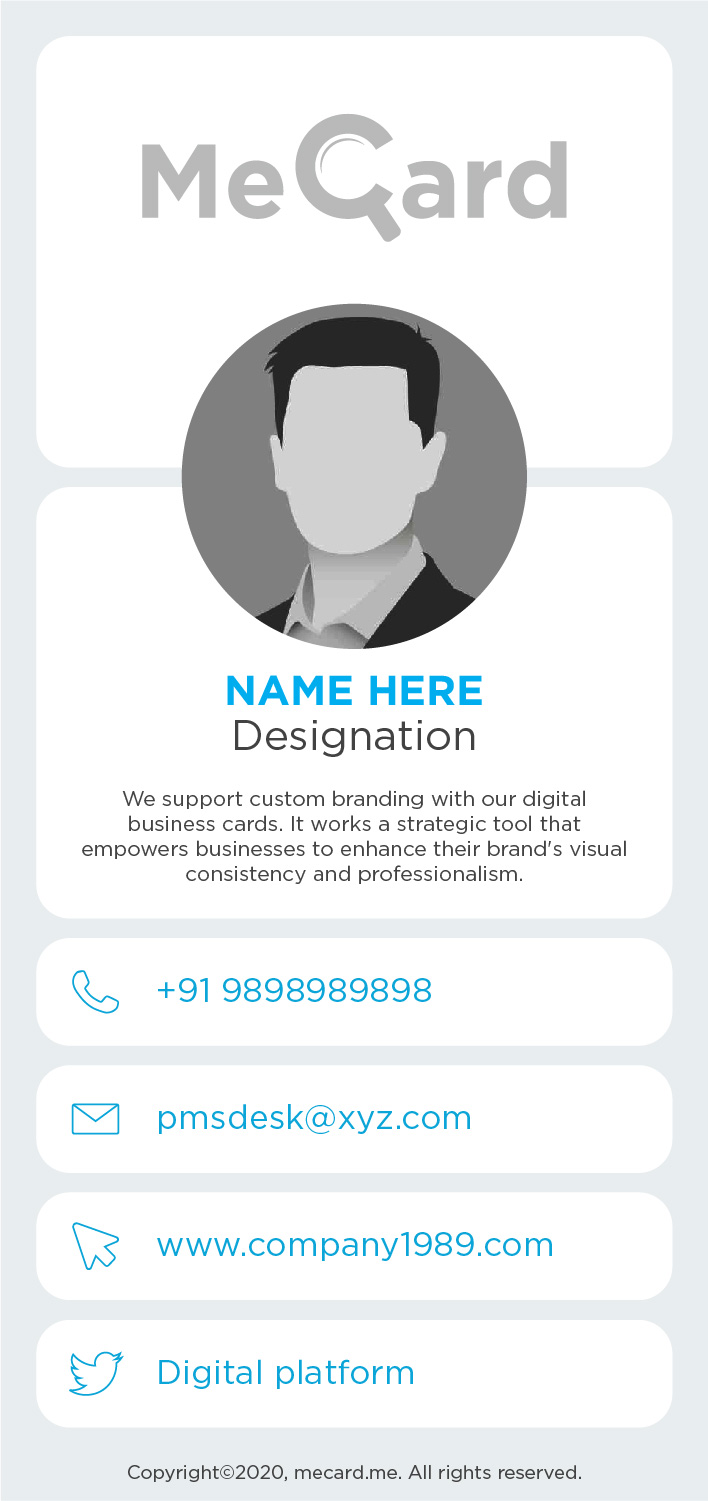 Custom Branding
We support custom branding with our digital business cards. It works a strategic tool that empowers businesses to enhance their brand's visual consistency and professionalism. By incorporating company logos, colors, and branding elements, these cards reinforce brand recognition and trust among recipients. Furthermore, the inclusion of clickable links to social media profiles facilitates seamless social media promotion, diverting traffic to online platforms and expanding the brand's online presence. This not only increases engagement but can also result in higher sales conversions, as engaged customers are more likely to take desired actions.
Keep all your business contacts ready
Tired of carrying around a bulky stack of paper business cards? With our app, simply scan all of your paper business cards and convert them into a digital format. You can then keep all of your cards organized and easily accessible in our digital cardholder.
App for account holder
For business use
Add unlimited cards
Share unlimited cards
Generate business QR code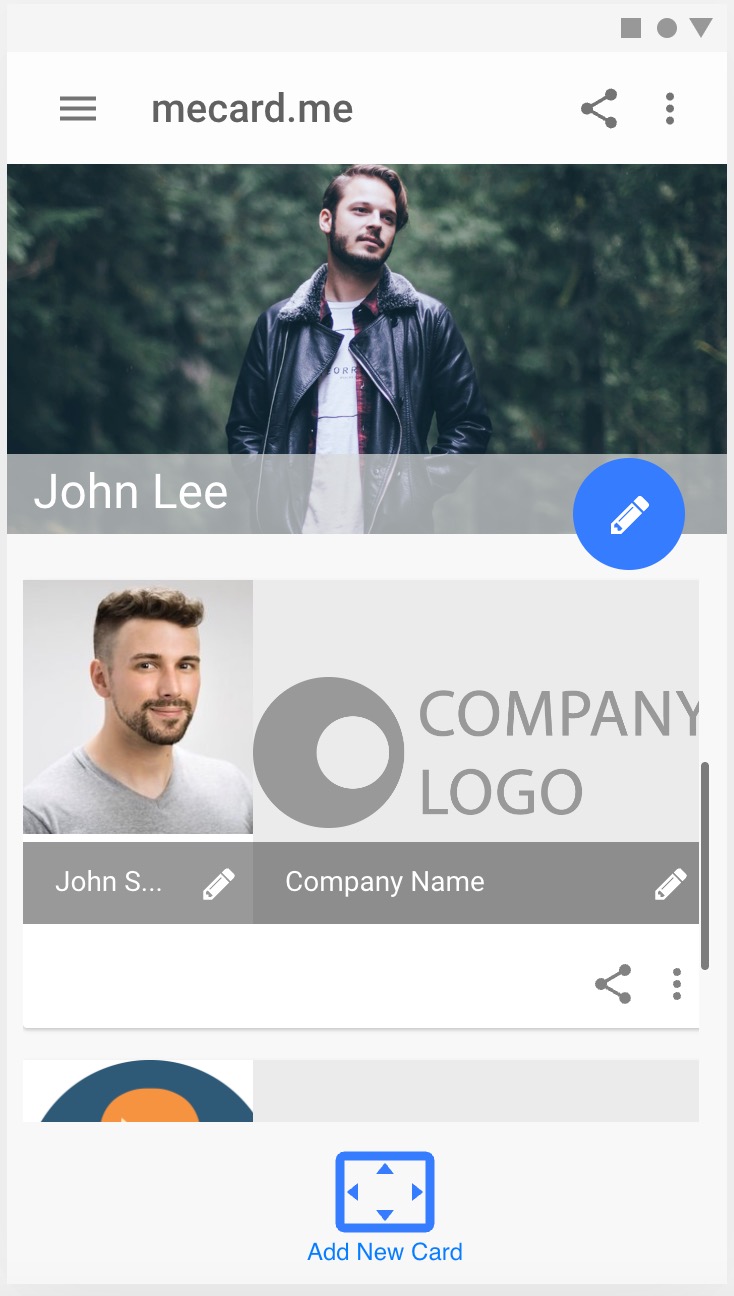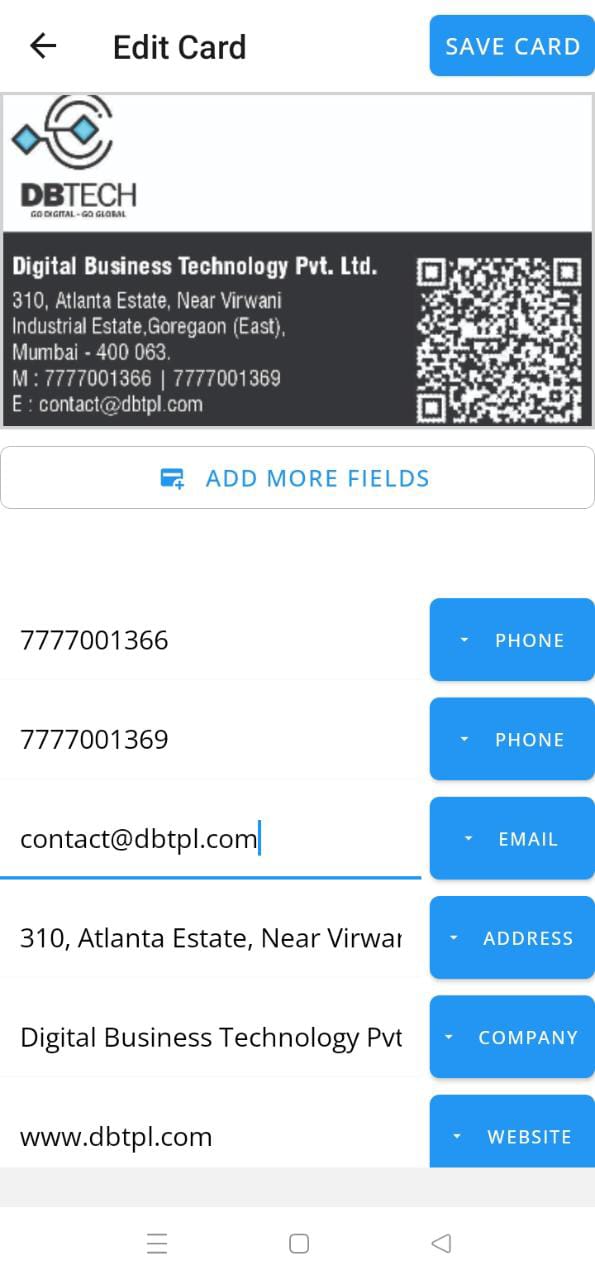 OCR
We digitize paper cards reducing the need for physical card storage and paper waste.
NFC
Our digital cards are enhanced with NFC technology, enabling easy and secure contact less communication with capable devices.
QR creator and scanner
Our app offers both a QR code creator and scanner for your convenience.Plus, you can use our QR scanner to quickly scan and save contact information from other business cards.
Cloud first
Cloud storage securely stores your data online, providing easy access from any device and automatic backup and recovery features for added protection.
Card search engine
Say goodbye to the hassle of recalling names and phone numbers from your stack of business cards. With our app, simply type in a few keywords and easily search for the card you need.
What we offer
We take your business to the next level
Customization
We offer customized digital card templates for corporates. Our team works closely with clients to understand their requirements and develop bespoke solutions. We believe every corporation deserves a digital card solution that accurately reflects their business and brand. Our mission is to provide customized solutions that stand out. Choose us for your digital card needs.
Prioritizing understanding of company requirements

Focus on keeping company brand identity intact

Skilled in coding customized templates

Rigorous testing before presenting to client for approval
Integration
Our digital card solution has been expertly designed and coded to easily integrate with your existing CRM system via APIs. We collaborate closely with your team to ensure seamless integration, beginning with a thorough assessment of the viability of the integration. We believe in charging fair prices for our services, taking into account the time and effort we invest to make the integration as efficient and effective as possible.
Digital communication through API calls

Seamless data exchange between systems

Data protection during transmission

Successful data transfer & integration
Training & Support
We provide comprehensive training and support for our digital card solution tailored to meet the needs of corporate clients. Our team is dedicated to ensuring that businesses can successfully integrate and utilize our digital card solution, with ongoing support and resources available to ensure continued success.
24/7 customer support

Multiple communication channels, including phone calls, emails, chatbots

Convenient and efficient customer support is a top priority for us

Dedicated person and their contact details for specific queries
Marketing Tools
We offer all-inclusive add-on features (marketing tools) Viz. Book appointments, make inquiries, provide feedback, and receive notifications, viewing documents all through card. These features enhance the functionality and versatility of your digital business card.
Schedule meetings and appointments directly through the digital card

Easily contact and inquire about products or services offered

Share your thoughts and feedback conveniently via the digital card

Stay updated with important notifications and announcements right from the card

Generate QR codes of various sizes for versatile usage

Seamlessly upload and share documents via your digital card
Pricing plans for every size of business
Choose the plan that is best for you or your business
Professional 1 user
Get started with digital business card
Includes:
Create your stylish digital card
Unlimited card sharing
Add your photo, contact details, logo
Add your social media links and video
Brand your QR code
Business Card Scanner (unlimited use)
Business 1+ users
Customize and analyse your cards
Includes:
Everything in Professional, plus:
Create employee cards by link sharing
Create employee cards by bulk data
Dashboard/Analytics
Business Level Support
Enterprise 100 + user
Scale across your team, integration and authentication
Includes:
Everything in Business, plus:
Customised Card Template
Integration with Active Directory & HRMS
Dedicated Customer Success Manager
Access to our SOC 2 Report
Contract Terms Negotiation
On Premises Deployment: For Enterprise clients having more than 1000 users, Digital Business Card solution can be deployed on their server
Testimonials
Clients who love
our
"Very new concept, we tried & patients are happy to get the information (updated) on their mobile screen without any cost to them. It is very simple to share additional facilitites available in GMC at a glance to all the users."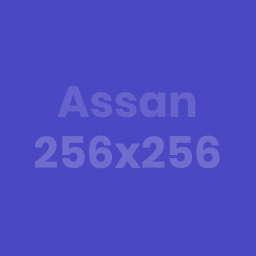 Gokuldham Medical Centre
"I am delighted to provide a glowing testimonial for the effective and trendy solution offered by Mecard.me for Digital business Cards. The Mecard.me team has been exceptionally flexible throughout the entire process. "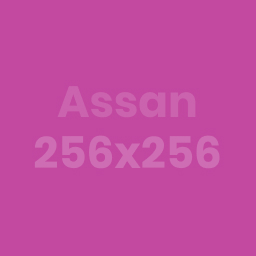 Prashant Khairnar
Chief Digital Officer
Shriram Pistons & Rings Limited
"With ID card automation, we are saving huge cost, time and improved overall efficacy in whole process. Mecard.me team was very flexible, understood the requirements and quickly customized the solution as per our requirement. We highly recommend this solution for Digital ID cards."
Manasi Ranganekar
Senior Manager
DSMG Projects & Cost
Frequently asked questions
What is a digital business card?
A digital business card is a digital version of a traditional paper business card that can be easily shared and accessed on a mobile device.
How can I create a digital business card?
You can create a digital business card by using a digital business card app. Simply upload a photo of your paper business card, add your information, and save it to the app.
Can I edit or update my digital business card?
Yes, you can easily edit or update your digital business card anytime through the app.
How can I share my digital business card?
You can share your digital business card by using the app's sharing feature, which allows you to send it via whats app, email, text message, or other messaging apps.
Can I access my digital business card offline?
Yes, you can access your digital business card offline as long as it has been previously saved to your device.
Is it possible to exchange digital business cards in person?
Yes, you can exchange digital business cards in person by showing your QR code on your mobile device and having the other person scan it with their own device.
What happens if I lose my mobile device?
If you lose your mobile device, you can still access your digital business card by logging into the app on a different device.
Is it secure to store my business information on a digital business card app?
Yes, our digital business card apps is safe and secure. We are using encryption methods to protect your information. However, it's important to read the app's privacy policy and terms of use to ensure your information is safe.
Go digital. Go global.
Unlock the potential of your digital business cards and elevate your networking with our ROI-driven solutions that turn them into powerful silent salesmen.