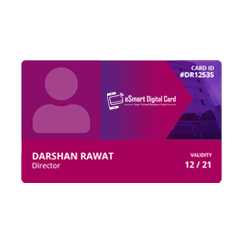 01.

Create Your Brand's Template

Design Selection- Customize your eSmart Digital Card by navigating through the wide gamut of templates we proffer. All templates are mobile-friendly and compatible with devices like tablets and desktops for a better UX and UI.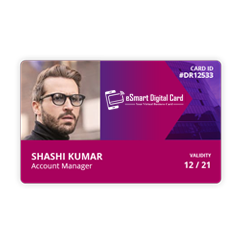 02.

Deploy across your team

Content Addition- Digital Ok carries the buzz about rich content. Apart from your details, the addition of videos, photos, and audios would enhance the charm. It will help users to understand your brand/services in a better way Once the above-listed steps are completed, a message with the link to the card is sent to the user. The forwarded link would allow the user to jump directly to the digital business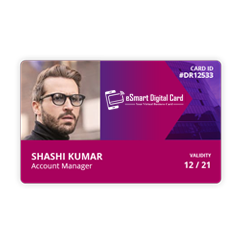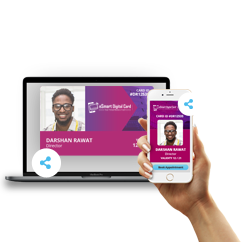 03.

Share with friends and colleagues

Easy Sharing- Digital Ok eSmart Digital Cards are easy to share. To share your eSmart Digital Card with someone, open the card by the link provided and click on the button that says 'Share'. By clicking 'Share' option, you can easily share it via platforms like SMS, Email, WhatsApp, and Facebook.